February - Amber's Favorite Product Roundup
Another month has already come and gone this year! Is it just me, or are we moving through some sort of wormhole? Honestly, time is passing at turbo speed. It doesn't help anything that February is our shortest month, leading me to a fun little theme this go 'round. I thought for Feb I would feature all my favorite small things. What do you mean by all the small things?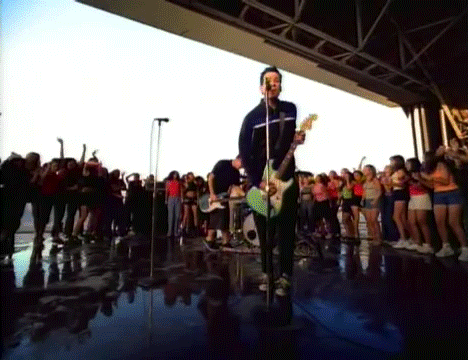 No, this isn't a post about Blink 182! They have nothing to do with this this months faves. I just have a really hard time passing up a good pun!
Let's get to what you really came here for! Drumroll please......
5) Munchkin Cleaning Brush Set $4.99
I know these little brushed don't look like much, but I absolutely love them! They get into all the nooks and crannies of my daughter's sippy cups. An added bonus, I can use the straw cleaners for my reusable straws too. If you're not cleaning your kiddos cups with these little scrubbers you should be. They are compatible with tons of other brands, which I love. It's pretty unbelievable the amount of debris and bacteria that can build up in the straws that our children use. Not only in the straws but under the caps and all small areas. When we travel I toss a tiny scrubber into a baggie to make sure everything stay sanitary even while on the go.
4) Invisibobble Spiral Hair Ties $7.99
These little plastic, twisty hair ties always left me guessing if they really worked. I thought about trying them out, but was scared that my hair would get all tangled and twisted up in the coils and I'd have to resort to cutting either the band out, or worse my hair. It wasn't until my hair dresser strongly suggested I make the switch from the traditional black banded hair ties to Invisibobble. She said they pull less on your hair, causing less breakage and leading to healthier hair. I was sold on that alone! Plus it came as a personal recommendation from someone who's life is hair. Couldn't be a more valid source in my book. And, here they are making my top favorite small products this month. It should go without saying that they do NOT pull out your hair. They're super gentle and you can wear all your favorite hairstyles (top knot, ponytail, etc.) If they start to stretch out, all you have to do is zap them with a little heat from your blow dryer and voila they're back to their normal size. If only it were that easy to bounce back after having that breakfast burrito! Ha
3) Fresh Sugar Lip Treatment in Petal $24
Nobody likes dry, chapped, sore lips! I'm guessing you might have experienced some degree of cracked lips this winter. If so, you need to get Fresh's Sugar Lip Treatment in your life. This has been my go-to tinted lip balm for a couple years now. It has a rich and creamy texture that instantly hugs your lips and provides the hydration they need. Another added bonus with this product is it's wide range of shades, 15 in total. It's the perfect marriage of a lipstick and chap stick all rolled into one product. I'm a huge fan of a good nude lip, which is why Petal is my personal favorite shade. But, they have more vibrant shades when you're feeling a little more spicy! Check these babies out, your pout will thank you (and me).
2) Ju-Ju-Be Mini Backpack Ever Collection $90
If you've been around this place for a while you know that I love Ju-Ju-Be! They are my favorite bags for traveling and doing all the mom things. What makes these bags a true mom's best friend is that they are all machine washable and have a kinds of hidden storage for snacks, bottles and all the daily necessities. That still holds true for the Mini Backpack. Although it is one of JJB's smaller bags, it holds a lot! In the main pouch there are two pockets that can hold bottles, plus a zip pouch for important stuff. Then there is the front zip pocket that you can stash your quick grab items like keys, phone and Sugar Lip Treatment! This is my daily go-to bag for running errands and galavanting around town.
*Pro-tip: This makes the best Disney day trip backpack!
1) Apple AirPods $159
Hands down one of my most favorite products, ever! At first I thought they were silly and didn't think much else of them. Then I got a pair and how quickly my perspective changed. Not only are they great sound quality, I love the fact that their carrying case is also a power bank. Although they may be small, they pack a mighty sound. They are loaded with state-of-the-art headphone technology. The AirPods can sense when you're talking verse when it's just back ground noise. You can double tap either ear pod while wearing them and it'll alert Siri. Once Siri is up you have full access to everything she's equipped to handle. Need to set a new calendar reminder, done. How about scheduling that interview, no problem! Of course, you can't forget about directions to your friends baby shower. Whatever it may be, your AirPods and Siri will have you covered. The only thing is remembering where you put them. If you can keep track of them, they're awesome. Rock on!