January - Amber's Favorite 5 Product Roundup
I thought I would kick off 2019 by rounding up some of my most favorite products and share them with you. Each month will vary in what I share, ranging from beauty to tech to baby goods. Some of the products below are new ones I'm crushing on and others have been my go-tos for years. Shall we get to the good now?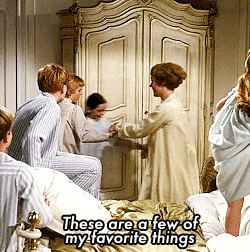 #5 Rodan + Fields - Lash Boost $150
Starting this month, I decided to check out the hype of what is Rodan + Fields. I was hesitant to try out the R+F product line, because hello... how good could a M.L.M. product really be? Also, factoring in the cost of the products I was really digging my heels in. After chatting with several groups of ladies, the subject of skincare often gets brought up. Time and time again I kept hearing more rave reviews about Rodan + Fields. Then while out and about, I met a consultant. I felt like the stars were aligning, so I bit the bullet and made my purchase. The Lash Boost serum is the real deal, ladies. It seriously lives up to its name. My eyelashes have never been longer! I feel like they sprouted up over night. Plus, once paired with some mascara they almost look fake. If you've been on the fence about trying this product, I'm telling you it seriously works and garnered the number 5 spot this roundup.
#4 Shea Moisture - African Black Soap $9.99
I had been on the look out for a new body wash, as my beloved Aveeno one was discontinued a while ago. As I was browsing the aisles of Target, I stumbled upon Shea Moisture's African Black Soap Soothing Body Wash and I immediately had a good feeling about it. After peeking at the label and seeing the naturally derived ingredients, it's ethically sourced and not tested on animals, it marked all the check boxes and then some. Shea Moisture is also family owned, is sustainably produced, and 10% of sales go back to women-led businesses. Now, this is the kind of company I feel great supporting. But, after trying this body wash I was hooked. What I really love about this body wash is how gentle it is. Your skin feels refreshed, exfoliated and hydrated after each use. It has a delicate lingering scent of shea butter, coco and vanilla. Plus, there are micro-exfoliants in this body wash giving your skin a beautiful post-shower glow.
#3 Day Designer - Planner Blush Spotty $26.99
This is the one and only product that isn't in the beauty category this roundup. I am very picky when it comes to day planners, they have to be visually appealing and this blush beauty really stood out to me. It comes with all the necessities! A contact page for your personal info, beautiful gold stickers, pockets for small paper items, goal setting pages and of course various calendar views. I like planners that stick to a true calendar year, not those 18 month planners. Which is another reason I really love this particular one. Plus anything that is pink and gold is typically right up my ally! My word for 2019 is FOCUS, and I have every intention of seeing my goal through to the end. This little day planner is going to help me attain that goal.
#2 Dermalogica - Precleanse $45
If you haven't tried this product, you're honestly missing out. This is one of my most favorite beauty products of ALL TIME! I know that is an extremely bold statement to make, but that's how much I stand by it. I've been using this product for over 10 years, no joke. Why, might you ask do I love this product so much? Ooooh girl, let me tell you. Have you ever caked your face on so good that even after 2 makeup wipes and a solid scrub with cleanser there are still remnants? What about a bold red lip that just won't seem to come off no matter what you use. Here is the cure all. Dermalogica's Precleanse is an oil based product, and with one pump will remove the peskiest of products. This oil gently removes any kind of build up, and even though it is oil based your skin will not feel greasy after. It will not increase oil production, which makes it great for all skin types. Add this to your skincare routine stat!
#1 Thrive Causemetics - Liquid Lash Extension Mascara $24
Coming in first place is the best mascara ever! Again, another incredibly bold statement, but ladies hear me out. This fiber mascara was created with Orchid Stem Cell Technology to promote natural lash growth. On top of that, this mascara won't leave you with raccoon eyes, as it never flakes or smudges. It really does live up to it's name too, because your lashes will look longer and fuller. Nearly like you have lash extensions without actually having them. Now pair this with the Lash Boost and people will think you're definitely wearing falsies. I like to keep 'em guessing. Another thing I love about Thrive Causmetics is their ethos. For every purchase made, they will donate a product to a woman thrive. Yassss Queen! Every gal should have this mascara in her makeup bag.
XO,
Amber